Our friendly factory trained parts enthusiasts are here for all of your replacement part needs! You may contact us in one of many convenient ways. By email, phone or simply come in.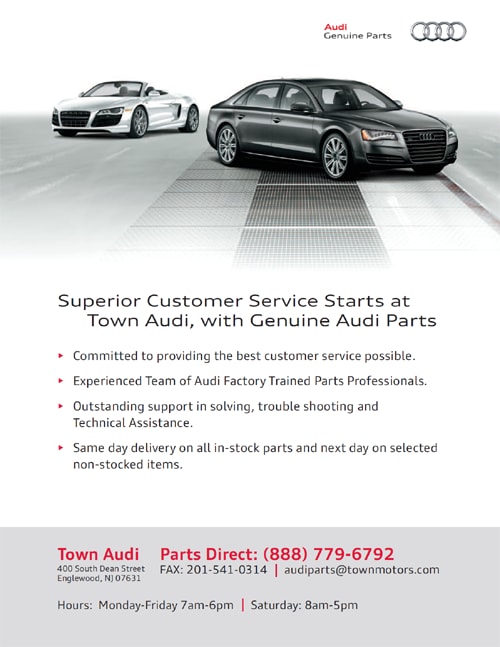 We are located in the heart of it all, Englewood, New Jersey. Just moments
from Manhattan or any of the other 4 boroughs.
Town Audi...expect to be delighted!