Latest Audi A6 & A7 models hit the market with an evolved look, more power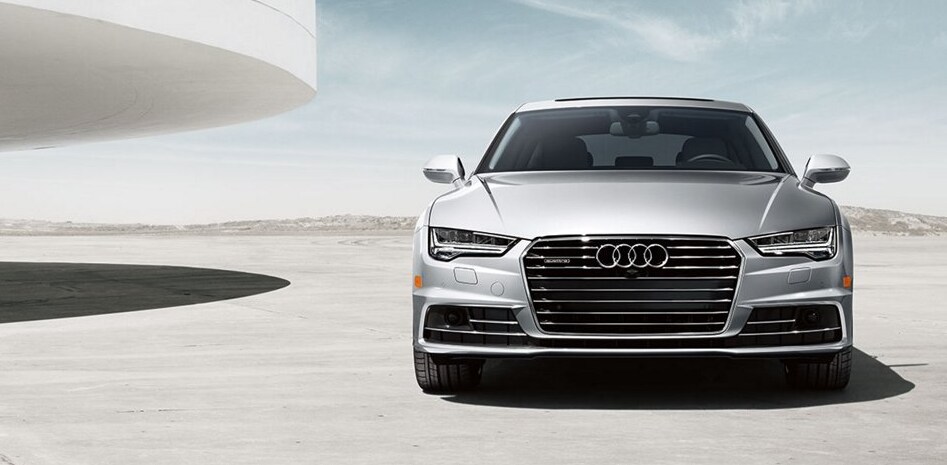 When it comes to midsize German luxury sedans, a major advantage of the rivalry between BMW, Mercedes, and Audi is the demand it creates for individuation. When the automotive powerhouses look to release a new lineup, enthusiasts can confidently anticipate surprising and exciting announcements.
That is the case with Audi of America's 2017 model year announcements. Available with the latest release of the dealer order guides, Audi will be offering a new Competition Package for all A6 and A7 3.0T models. The refreshed models will not only benefit from an evolutionary interior and exterior facelift, but also a power boost to the supercharged V-6 engines up to 340 hp.
What to Expect From The 2017 Audi A6 & A7 Competition Package
Continuing its growth strategy — powered by the production of segment-leading, top-quality vehicles with innovative enhancements in technology, design and drivability — Audi doesn't disappoint with the newly announced Competition Package for the 2017 A6 and A7 3.0T models:
Exterior Highlights — New front-end styling, side sills, rear bumpers, and rear diffusers — that both look incrementally sharper than the existing versions and streamline performance — are some of the noteworthy exterior refinements for these newly released models.
Interior Highlights — The revamped interiors of the A6 and A7 feature new LED ambient lighting packages, and the expansion of new trim options (including aluminum and wood dash accents) to compliment Audi's impressive range of exterior colors and wheel choices.
Technology Highlights — The infotainment system has also been upgraded, including improved Apple CarPlay and Android Auto Smartphone integration, a wireless charging pad, and an available rear-seat entertainment package utilizing a pair of tablet PCs mounted to the seatbacks to keep rear-seat passengers entertained.
The Competition Package also brings 20-inch wheels and red brake calipers for both models. Plus, the A6 gets some additional goodies — such as a rear sport differential (that was previously only offered on the S6), a set of S sport Valcona leather seats with diamond contrast stitching, and a flat-bottom steering wheel.
"The Competition Pack makes the A6 look better, gives it a better interior and will even make it handle better, thanks to that new rear diff," posted QuattroDaily's Niko Demmattia, "It won't actually be any faster in the real world…but it's nice to know you have the extra seven ponies. So if you're wondering whether or not the Competition Package is worth the extra scratch, yes, it seems like it is."
Learn More At Town Audi
Learn more about the new Competition Package for the 2017 A6 and A7 by calling (877) 642-4905 or stopping by our Town Audi lot located in Englewood, NJ. These newly released models are available for order this summer, and best of all, Audi hasn't raised their sticker prices in the process.