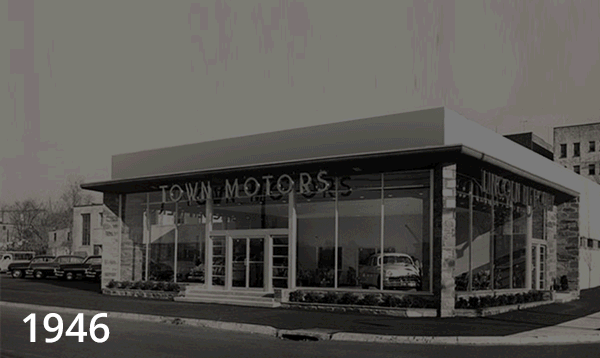 Where we've been, where we are, and where we're headed
as it pertains to cars, dealerships, and the culture surrounding it all.

---
Much has changed in the 70 years since Town Motors opened its doors in a converted Englewood, NJ, ice house. Our founding principle still drives us: an unwavering commitment to providing the highest-quality products and services at the best value for our customers.

Town Motors: The Early Years
---
Founder Ted Siebold set the course when he left his banking job in 1946 to open a Lincoln-Mercury franchise with just two employees and the ambition to serve the emerging American auto industry. Business boomed and the dealership quickly outgrew the ice house as he added a leasing subsidiary and a wholesale parts shop.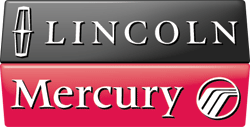 By the early seventies, Town Motors' staff of forty-five industry experts had endured the first of two oil embargoes and the arrival of high-end European and low-end Japanese imports. In an ultra-competitive market like ours, we needed to keep our business nimble. We were willing to adapt and evolve — over and over again. "That's when I saw I would be needed," Bob Siebold recalled.
Passing Of The Torch
---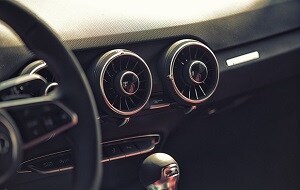 Fresh off of his college graduation, Ted's son, Bob Siebold, joined the business in 1975 as an Executive Vice President. Bob's addition to the
Town Motors
team meant the start of new and innovative ways to stay relevant as the auto industry matured.
"My father was very supportive of the things I wanted to do, and of all the new ideas I brought forward. It was really remarkable," Bob Siebold said. "He didn't want to stay married to the past."
In 1980, amidst a deep recession caused by the oil shock in 1979, Bob was named president of Town Motors. Ted remained chairman of the board, and worked a few hours a day, until his passing in 1988. Suddenly, the road ahead was much less certain.
State-Of-The-Art Facility Expansion

---
Fortunately, despite the ups and downs of turbulent automotive sales cycles, our parts and service business had steadily increased in size over the past forty years so much so that we were once again faced with the need to expand. We added
our current showroom
and state-of-the-art service facility on
400 South Dean Street in Englewood, New Jersey
.

We became one of the largest parts distributors on the East Coast with over thirty-eight thousand square feet devoted to our parts and
service business
, with thirty service bays and over one and a half million dollars in
parts inventory
!
Audi, Porsche & Subaru Join The Family
---
Another big shift occurred in November of 1983 – on Town Motors' 37th anniversary — when Bob added Audi and Porsche franchises to our dealership family. A little over a decade later in 1994, Town added the Subaru franchise.
Despite the acquisition of these industry leading brands, we faced many challenges to get to where we are today, most of them beyond our control: wars and recessions, greater demands from the government and manufacturers, and ever-higher expectations from the car-buying public.
"All you can do is buckle up and hang on," Bob Siebold says with a smile.
Dealerships & The Digital Evolution
---
Town Motors is strapped in and preparing for whatever comes next. With the advent of the internet, each of our four dealerships, Town Lincoln,
Town Audi
,
Town Porsche
and
Town Subaru
, has a robust online presence and allows customers to
browse our selection of new
and
pre-owned vehicles
from anywhere in the world.
In fact, we are launching a redesigned Lincoln website:
TownLincoln.com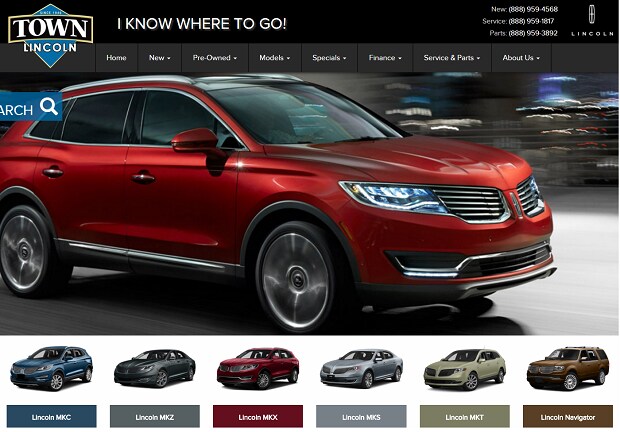 Staying Relevant In A "Sharing" Economy

---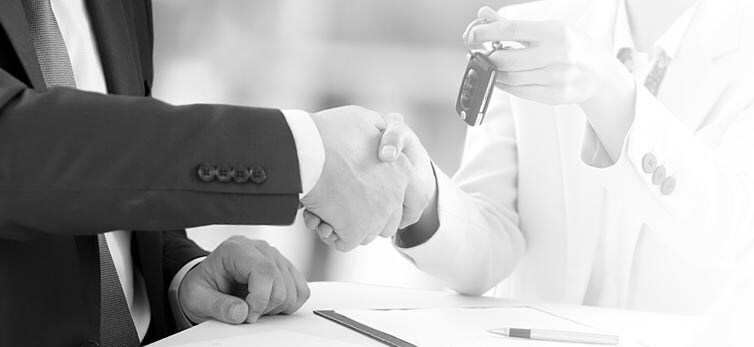 Bob remains company president, but is gradually transitioning control of the Town Motors franchise to his son, also named Ted, who has been chief operating officer since 2013. By stepping back from day-to-day operations, Bob has more time to consider how several emerging automotive trends might play out — and how Town Motors might respond.
The growth of the so-called "sharing" economy, in particular, has the potential to affect vehicle sales as more Americans look to Uber or Zipcar for temporary transportation rather than invest in their own wheels. Then there's the question about how cars of the future will be powered.
Perspective Looking Forward
---
Bob doesn't pretend to have all the answers, but he's happy to offer his perspective to Ted and the rest of the management team.
"There will be more changes in the next 10 years than in the previous 100," Bob Siebold predicted. "How it turns out is a challenge for my son ... He's got good people giving him good advice. He'll figure it out."
Whatever happens, rest assured that Town Motors will keep going the extra mile to serve our customers and our community. Our reputation has been built on the continuing quality and successful relationships we create with customers every day.
"It's a pleasure, doing what we do every day."
Seventy Years of Service & Counting...
---
"It's a pleasure, doing what we do everyday. It's a wonderful business and it's great to have been of service," he said. "We're very proud of the last 70 years, but it doesn't entitle us to anything. We need to continually get better today and tomorrow."
Visit any of our four dealerships and you'll know why people have said "I Know Where to Go" for the experienced sales staff, large new and used vehicle selection, and competitive prices that the New Jersey area has come to expect from Town Motors since opening our doors in 1946.
As the humorist, Will Rogers, stated: "The future is not what it used to be." We agree. For Town Motors, it will only get better.