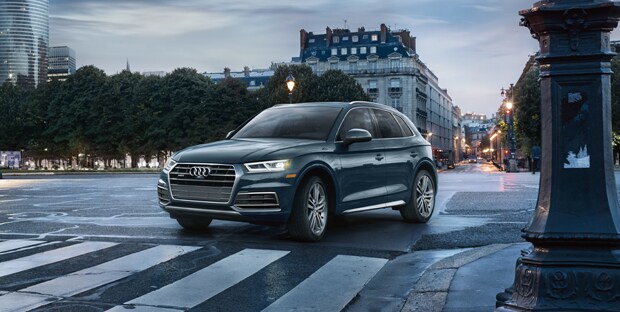 The 2018 Audi A5 Sportback is named Best Buy among luxury cars
The 2018 Audi Q5 is named Best Buy among luxury SUVs and crossovers
The redesigned 2018 Audi Q5 named Kelley Blue Book Best Auto Tech Award winner in the luxury category
Kelley Blue Book Best Buy Awards
Each year, the Best Buy Awards from Kelley Blue Book recognize the top new model-year vehicles in the United States market. This year, the third annual KBB Best Auto Tech Awards honored models with the most advanced technologies at a great value for consumers.
KBB gave praise to the 2018 A5 Sportback for its style, utility, and roomy interior. For the 2018 Q5, KBB editors noted the driving experience, tech-friendly cabin, and enhanced exterior design.
"Audi is committed to producing vehicles that offer industry-leading technologies, refined design and efficient, yet powerful performance, and that provide an overall excellent value to our customers." said Scott Keogh, president, Audi of America. "Having both the A5 Sportback and Q5 be recognized with a Best Buy Award is a further testament to that commitment."
Audi A5 Sportback
The new Audi A5 Sportback houses an impressive 2.0-liter TFSI® four-cylinder engine and an all-new seven-speed S tronic® dual-clutch transmission and offers a luxurious styling with comfortable seating for 5. The Sportback boasts double the cargo room than that of the coupe with 35 cubic feet of storage with the seats folded. Also available is the Bang & Olufsen® sound system with 3D sound that offers an acoustic highlight in the interior of the vehicle. To top it all off, the standard panoramic sunroof with illumate your drive.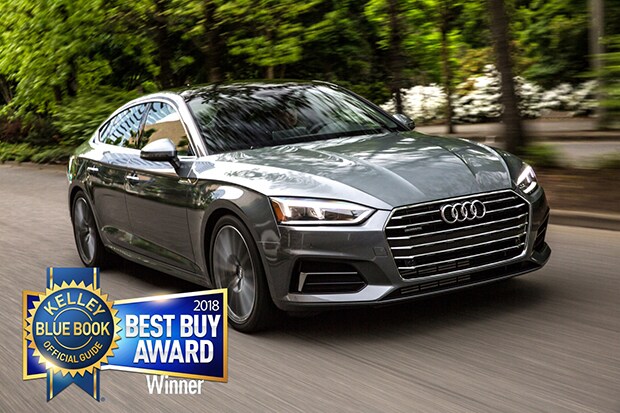 Audi Q5
With the heart of a sports car in the body of an SUV, the 2018 Q5 is the new standard for the luxury SUV market. As Audi's top-selling model, the best gets better. Exceptional driving capabilities, improved design, and enhanced interior space are just a few of the upgrades this year. The Q5 also comes with a redeveloped, all-new powertrain and a 2.0-liter TFSI® four-cylinder engine and a seven-speed S tronic® dual-clutch transmission.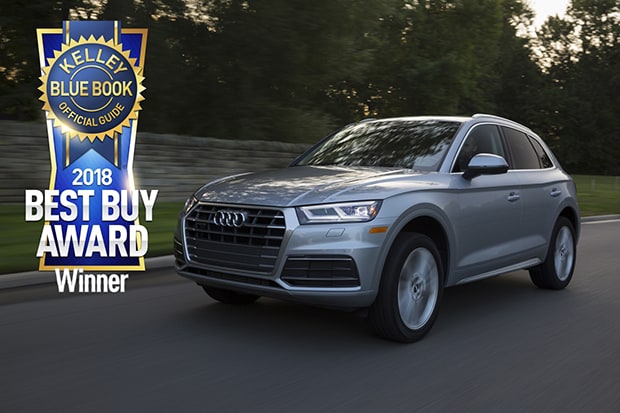 For more inforamtion on either of these models, or any of Town Audi's selection, contact us today at (201) 227-6524.