The 2019 Audi A7 has been winning one award after another so far in 2019. Most recently, the 2019 Audi A7 sedan was awarded "Best Retained Value" by Edmunds at the beginning of the month. The "Edmunds Best Retained Value" award covers 18 categories and the Audi A7 won the award in the "Luxury Large Car" category.
The "Edmunds Best Retained Value" award is based on a vehicle's True Market Value over time. Edmunds evaluates the projected cash value of a vehicle at different time intervals up to 5 years after its launch. The 2019 Audi A7 was evaluated to have the highest retained value in its class. Edmunds was not the only one that agreed - Kelley Blue Book also awarded the A7 "Best Resale Value" in January.
So what exactly do these awards mean? Essentially, it means the new A7 is an excellent vehicle for a great value today, and it will be many years to come after that. What makes the Audi A7 so valuable you might ask? Let's take a look!
Eye Catching Exterior, Impeccable Interior
The
Audi A7
has been on the forefront of design since its concept car was first launched back in 2009. The Audi A7 is a fastback sedan in the luxury car category, which is a body style that other automakers have had trouble replicating successfully. The A7 offers a complete package of styling, performance, and safety features making it one of the most
popular Audi models
. A few of the standard exterior features include LED headlights and taillights, a seamless sunroof, power tailgate, automatic rear spoiler, and rain/light sensing windshield wipers and headlights. The Audi A7 challenges traditional luxury sedan styling, but does it in a way that creates new standards for other luxury car manufacturers.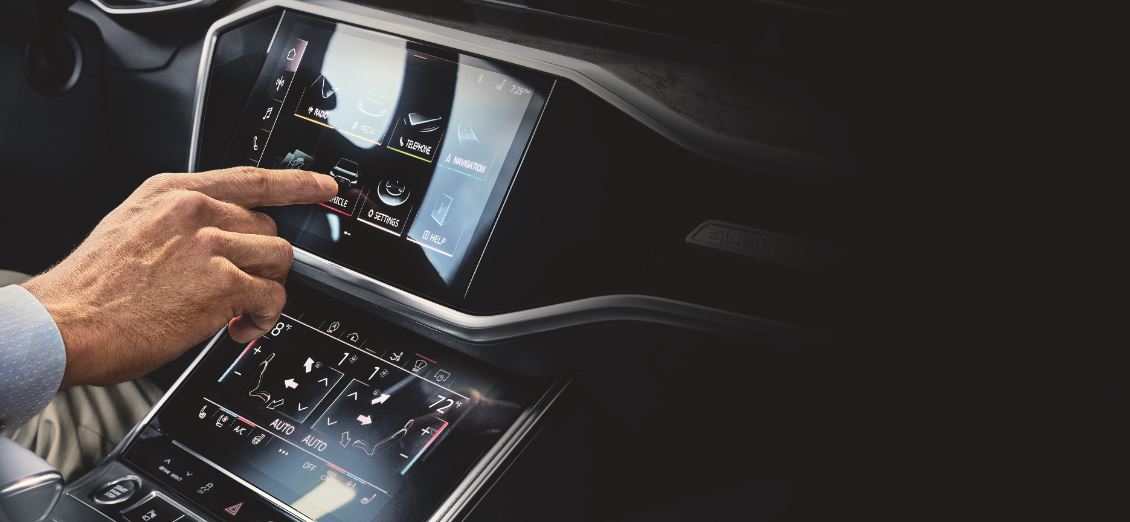 The 2019 Audi A7 not only looks tantalizing, but its interior features create a driving experience that anyone would jump at the opportunity to enjoy. The A7 interior is specifically geared to be driver-centric. The A7 comes standard with leather interior finishes, navigation, and Apple CarPlay and Google Android Auto. These are features that we have come to expect inside of a luxury vehicle, but the A7 brings a lot more to the table. Other interior features in the A7 include independent climate control, natural wood inlays, and Audi's MMI touch response system. The MMI touch system lets the driver control two different touchscreens with the same intuitive hand motions that we use to operate smartphones and tablets.
More Power, Technology, and Efficiency
The 2019 Audi A7 performs much better than one may expect. For 2019, Audi switched the supercharger on the A7 engine for a turbocharger that creates more torque. The A7 comes with a 3.0-liter TFSI turbocharged V6 engine and an automatic 7-speed transmission. This powertrain will give you access to 335 horsepower and the capability to go 0-60 in just 5.2 seconds.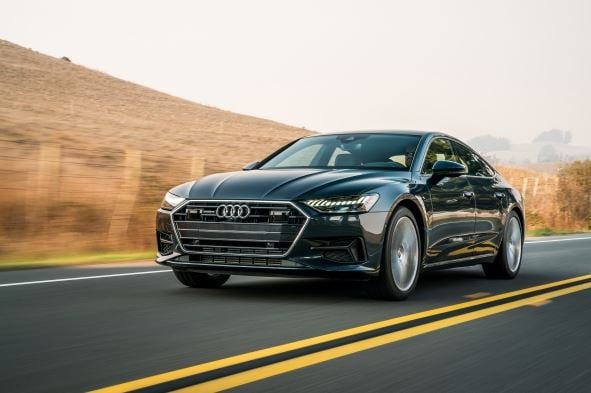 The 2019 A7 is equipped with Audi's newest version of quattro all-wheel drive. The A7 also features Audi Drive Select, which has Comfort, Sport, Auto and Individual driving modes. The A7 still makes 22 mpg city and 29 mpg highway with all of that power and all-wheel drive, giving you the best of both worlds. One new interesting feature on the Audi A7 is dynamic all-wheel steering. At certain speeds, the rear wheels will turn slightly to improve stability and maneuverability while decreasing the turning radius. Every small detail was considered when making the new A7, and it clearly shows.
One of the Safest Models on the Market
Arguably one of the most impressive characteristics of the 2019 Audi A7 is its safety features and driver assists. The A7 has an impressive suite of driver assists including traffic jam assist, Audi active lane alerts, Audi adaptive-cruise pacing, rear cross traffic alert, and even a virtual, 360-degree camera that can give you an aerial view of the vehicle and your surroundings.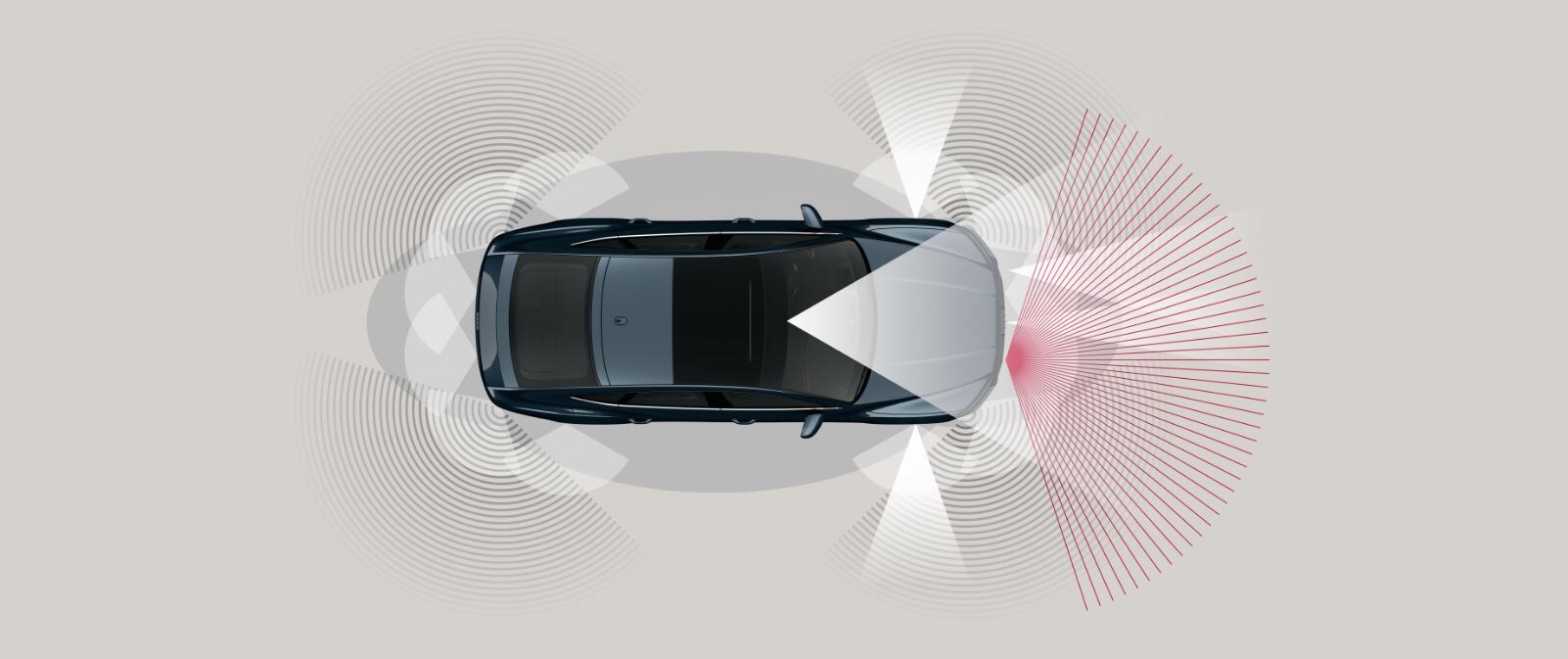 Get the new A7 at Town Audi

Audi pre sense 360 technology is now standard on the A7. Pre sense technology detects front, side, and rear collision threats and preemptively takes defensive actions like automatic braking. Audi pre sense works by utilizing 24 sensors, radar, cameras, and sonar creating one of the safest and most self-aware vehicles offered today. Safety is not something to be taken lightly, and Audi took every possible measure to ensure you can drive without worrying. The Audi A7 is a driving experience that is truly immersive.
If you would like to learn more about the 2019 Audi A7 or any of our new models, please contact us today! You can call us direct at (877-642-4905), fill out a contact form online, or schedule a test drive. Our Town Audi Team is waiting to help you get the Audi you have always wanted. Come see the difference an Audi will make in your life!