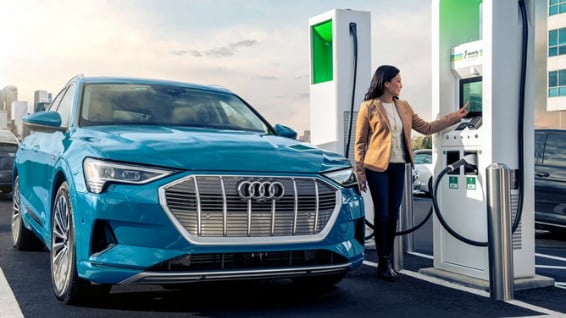 With the demand for electric vehicles rising steadily, auto manufacturers have been rushing to meet the clambering public midway with electric cars that are stylish, effective, and reasonably-priced. Audi announced its new electric model--
the Audi E-Tron
-- last year before opening up reservations for the car in September.
Since then, Audi has announced that it's received over 20,000 reservations for the E-Tron, a brand new electric SUV featuring two electric motors. This translates well for Audi, who's stated their intent to offer twelve all-electric vehicles by 2025. The E-Tron Sportback is anticipated to begin production in Brussels by the end of this year and the E-Tron GT is staged to enter production in 2020.
The Audi E-Tron-- A Rundown

If your attention has been snagged by the idea of getting into a brand new electric SUV, you're undoubtedly itching to start finding out more about what the E-Tron has to offer drivers. Here's a quick rundown to whet your appetite and give you an idea of the innovative technology and incredibly craftsmanship behind the E-Tron.
The Audi Difference
The Audi E-Tron is the first electric SUV to be built on the back of the Audi legacy. This means that everything about the E-Tron exudes the luxury, comfort, and power that you'd expect from any Audi vehicle. You'll have plenty of space to meet the needs of daily life without sacrificing style; exhilarating performance will surprise you every time you drive-- even if it's just down the block to get the kids to school.
The E-Tron was crafted to be quick and silent. With an aerodynamically-optimized design, you'll never suffer from drag. This means a better ride for you and a longer battery life following charges. Outfitted with masterful sound-proofing technology and a whisper-silent motor, you'll be pacing through traffic like a jungle cat without anybody knowing the difference.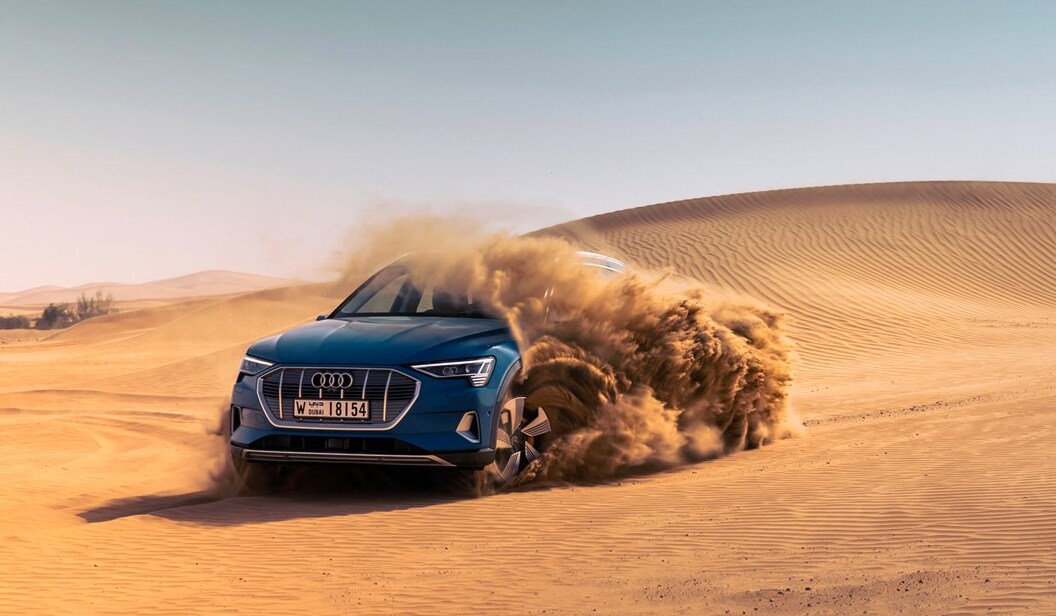 Performance-- The Nitty Gritty

High-performance horsepower featuring boost engage technology

Go from zero to sixty in just 5.5 seconds 4,000 lb maximum tow rating when properly equipped

Air suspension featuring five modes - including an off-road mode


Two electric motors balanced on each axle create a l

ow center of gravity for instant torque and efficient power distribution

Specially-engineered battery geared towards consistent performance and built to stand up to repeated use
The E-Tron features a 95 kWh battery designed for long-range capability. Just thirty minutes of charge yields an 80% fill of the meticulously-designed battery and gets you where you need to go without a fuss.
Audi's battery design centers around durability, safety, and optimum driving dynamics-- this means that you get a battery fit to help you tackle any challenge. An aluminum frame and honeycomb design have been integrated into the battery's structure in order to provide protection in case of collisions.
The E-Tron's battery is also actively liquid-cooled at all times; this means that it's capable of handling thermoregulation without a hitch-- that translates to faster charging and extended performance for you. Each battery also comes with an eight year or 100,000 mile limited warranty, meaning that you can have some peace of mind when it comes to the life of your vehicle.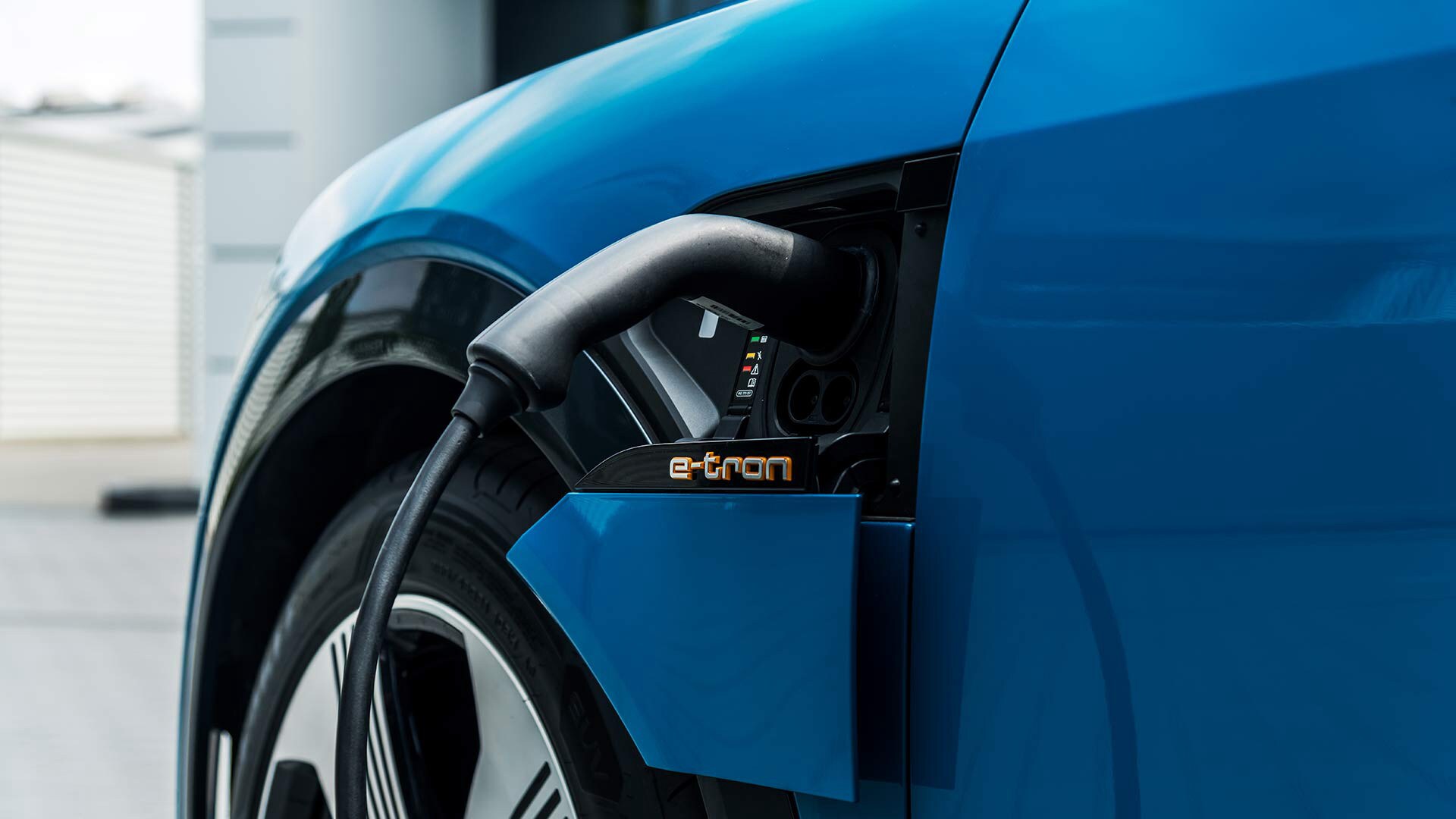 This big step towards sustainability and green driving has been a long time in the making for Audi. With pre-order numbers continuing to skyrocket and public interest in electric vehicles at an all time high, it's no wonder that so much of the public's interest has been piqued by the E-tron.