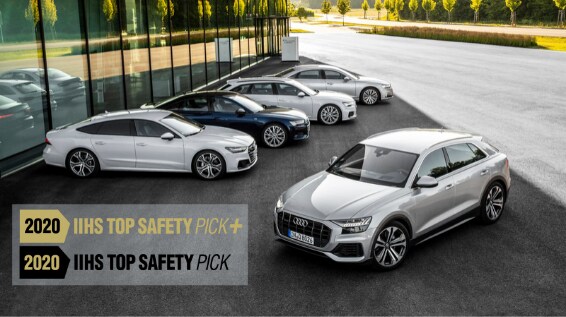 This year, when Audi owners embark upon the open road in their new 2020 models, there's an added peace of mind they'll be safer than ever before as they go. Peace of mind in knowing they will be protected by the industry-leading safety features that Audi vehicles now feature. Here at Town Audi, we are proud to offer every model in the 2020 Audi lineup. This new lineup has a suite of safety features and driver assists that are industry leading. These improvements have earned awards and recognition from the Insurance Institute for Highway Safety (IIHS), as multiple Audi models have been awarded the IIHS Top Safety Pick for 2020! Continue reading to learn more about which these awards and which Audi models have been named winners!
IIHS Ratings Shape Automotive Safety
Since 1959, the Institute for Highway Safety, or IIHS, has provided vehicle safety testing that aims at preventing vehicle crash fatalities by providing standards for vehicle testing. IIHS Top Safety Pick Awards are given after putting new models through rigorous crash tests. The IIHS provides detailed ratings, crash test video footage, and more.

For vehicles to win a Top Safety Pick+ rating, they must earn a perfect score in every category being tested. Vehicles can also earn the Top Safety Pick rating if they score high enough in most categories. The
2020 Audi A6, A7,
and Q
8
each took home IIHS Top Safety Pick Awards. The 2020 Audi A6 won the "Top Safety Pick+" Award, while the 2020 Audi A7 and Q8 were awarded the "Top Safety Pick" Award when equipped with optional LED Matrix-design headlights with high-beam assist.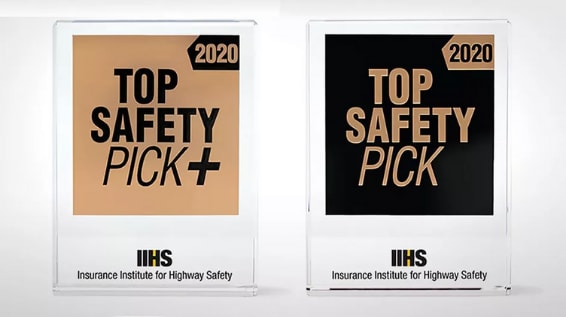 Audi Safety Technology
All three winning models, the A6, A7, and Q8 each received top marks in each of the six crash tests that all vehicles sold in the US must undertake. Every Audi model equipped with Audi pre-sense® front earned "superior" ratings for the Front Crash Prevention tests. This avoidance system uses a front-mounted camera to observe the driver's path and makes an audible and visual warning to alert the driver when potentially hazardous situations arise.
Historically, performance luxury buyers sought only after high trim packages for the best in luxury and performance. Today, along with these, Audi owners now experience unmatched safety. Features such as the available HD Matrix Design LED headlights grabbed the attention of IIHS judges and were enough to gain vehicles equipped with them, the highest marks. Audi pre-sense® basic and Audi pre-sense front comes standard on new models, with other available safety upgrades. Other safety features includeAudi side assist, lane-departure warning, rear cross-traffic assist, Adaptive cruise control with stop & go, and top view camera systems.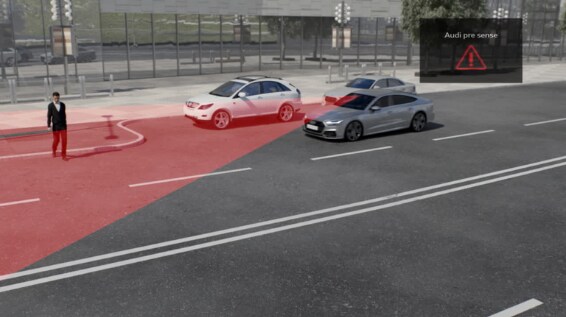 Shop the Entire 2020 Audi Lineup at Town Audi
Each of the 2020 Audi IIHS award-winning vehicles, A6, A7, and Q8, are in-stock and available now at Town Audi! We are proud to demonstrate these industry-leading safety features to you first-hand. Our knowledgeable staff is here to help you get into a new vehicle. If you're interested in a new 2020 Audi model, a pre-owned model, or a certified pre-owned model, you can call us today at 877-642-4905. You can also purchase a new vehicle from the comfort of your home using our Digital Retailing tool. We look forward to helping you get a newer, safer vehicle in your garage today!