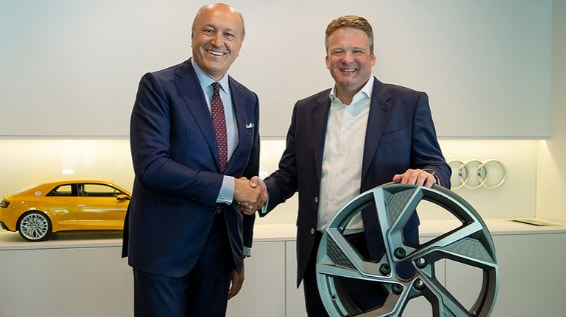 In today's world, manufacturers are making strides to be more efficient and generate less waste. Auto manufacturers have lead the charge into a greener future in many ways. Audi has been part of this movement and recently made another huge announcement. On January 16, Audi has signed a 10-year partnership agreement with Cromodora, an Italy-based wheel maker, to establish a sustainable and cost-effective wheel production plant. According to this special strategic agreement, Audi will source all of their automobile wheels from Cromodora for 10 years. So what is exciting about the 10-Year Audi-Cromodora partnership?
Sustainable Processes
Cromodora and Audi plan to build a brand new, state-of-the-art wheel production plant in Eastern Europe just for Audi and the Volkswagen Group. The new plant will resource-efficient, cost-effective, and one of the industry leaders in sustainable production. The new wheel production plant will enable the two partners to create a sustainable process from the start. At the end of 2018, Audi collaborated with its partner to launch a carbon reduction program aimed at cutting supply chain emissions. In CO2 workshops, both partners are already discussing various measures to ensure sustainability.
In their quest to facilitate sustainability, Audi and Cromodora seek to use green energy and materials, and minimize fresh water use. Also, they aspire to secure the Aluminum Stewardship Initiative certification. Furthermore, they will establish internal loop systems to help the new wheel plant recycle and re-use its waste material. Production at this new facility will begin in 2023.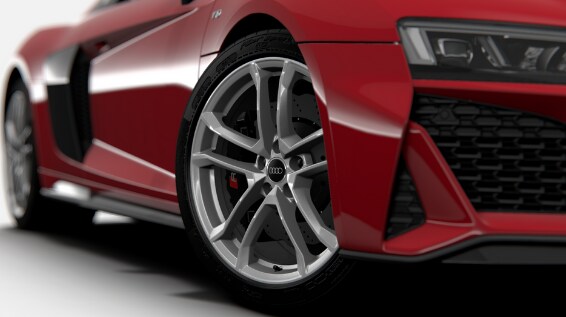 Cost-Efficient Production
Audi and Cromodora seek to create a highly cost-efficient production system. To ensure cost-efficiency, both partners have vowed to transparent, cost-optimized structures. The two partners will jointly share business risks like fluctuating costs of raw materials. What is more, Cromodora will meet and maintain Audi's already-established high quality standards.
Audi's Dr. Bernd Martens, a member of the board of management responsible for Procurement and IT asserted that through their strategic cooperation with Cromodora they are creating a new form of collaboration, from which both sides benefit. Also, Ermanno Pedrini, CEO and Board Member at Audi, declared that the new plant is also a textbook example of Audi's ability to simultaneously work in an economically and sustainable manner. Therefore, Cromodora is honored to enter an agreement that fulfills their management and workers' great work.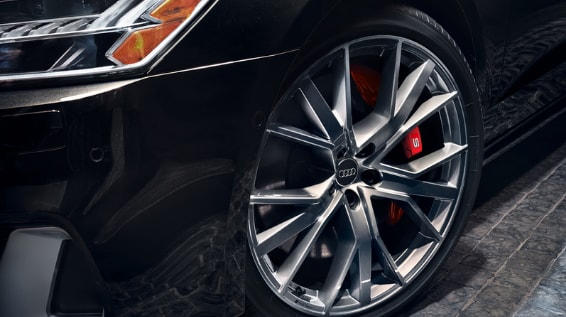 About Town Audi
We have been striving to provide the highest level of customer service to our clients since 1946. Here at Town Audi you may browse our new 2020 and 2019 inventory, our pre-owned inventory, or our certified pre-owned inventory. If your vehicle is in need of service, you can schedule a service appointment online or arrange for Town Audi concierge pick-up and delivery. All part of our commitment to provide our clients with an unparalleled Audi experience. If you are interested in a new vehicle, please contact us today at 877-642-4905 and one of our trained Audi Specialist can help you find the perfect car. We look forward to showing you what makes us the top Audi dealer in the tri-state area.