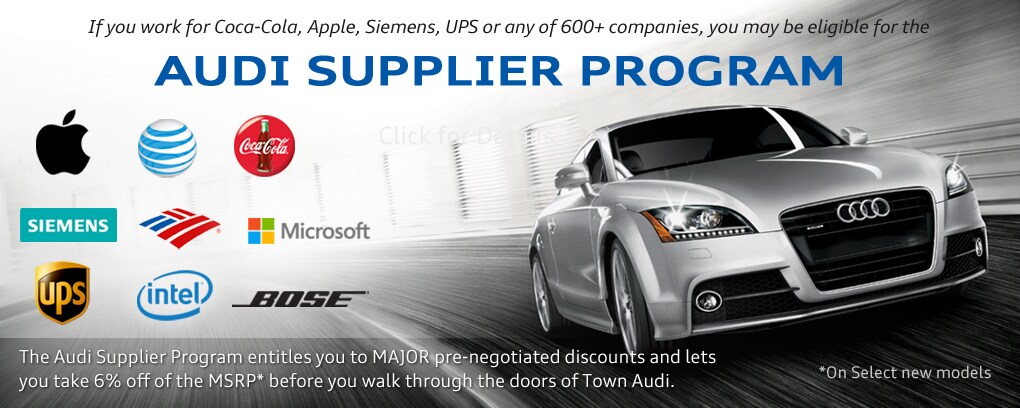 Audi would like to welcome you and your company as valued business partners to participate in the Audi Supplier Program.
If you work for Coca-Cola, Apple, Siemens, UPS or any of 600+ companies, you may be eligible for the Audi Supplier Program.

The Audi Supplier Program entitles to MAJOR pre-negotiated discounts and lets you take 6% off of the MSRP before you walk through the doors of Town Audi.
Simply fill out the "Make an Inquiry" form to provide Town Audi with your name, email address, phone number and current employer in the comment section to see if you qualify. Contact Town Audi for further details about this program.